Our Team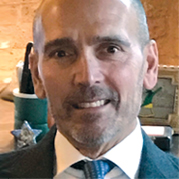 Michael Gerbasi, President
Michael Gerbasi is the managing partner of the Sager Company and leads all engagements, specializing in the management consulting and executive recruiting activities that transform businesses and accelerate success. Over the years, Michael has shown the ability to establish relationships at all levels of ownership & management within an organization. He is an accomplished communicator and adept at conducting business at the C-level.
---
Michael is bold, relentless, passionate, unbridled, energetic, and decidedly different.
---
Michael has been heavily involved in strategic initiatives for his clients and is often a member of the team during acquisitions, divestitures, and sales of companies. He has a keen sense of talent management and the vision to guide clients as they align their management team with objectives of the business, leading to better execution and greater company/shareholder value.
For private equity firms, Michael is relied upon to perform due diligence of talent & strategy in prospective acquisitions.
Private, family and closely held businesses interested in selling to private equity firms find Michael's guidance an asset when selecting a current market-based assessment of their management teams. Through his recommendations and leadership, expectations are established early in the engagement and focus on an action-based plan for management.
Ultimately, the process results in better-performing companies, and historically, a higher multiple/valuation of earnings to transaction price at exit.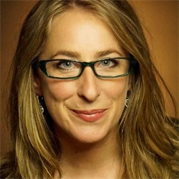 Heather Hudson
Heather Hudson is an integral part of the Sager Company Recruiting Team, working closely with managing partner, Michael Gerbasi. Specializing in retained executive search, Heather helps to identify and recruit exceptional candidates resulting in new levels of profitability and impact.
Driven by a sincere passion to develop relationships and connect people, she has a keen understanding of what candidates are looking for and how to peak their interest. Heather focuses on working with clients to develop a strategic approach to planning their organization's future. She helps companies achieve maximum performance through the acquisition and development of their executive teams.
Providing confidential, world-class service to leading companies and private equity groups within Biotechnology, Manufacturing, Services, Consumer Products, and Food & Beverage industries, Heather is committed to being a key accelerator our clients' continued success.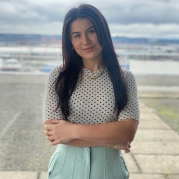 Jocelyn Beck
Jocelyn Beck is a research associate of the Sager Company and helps with developing, creating, and executing on operating initiatives to support senior leadership within the firm. As well as conduct general research aimed at candidate prospect development and selection.